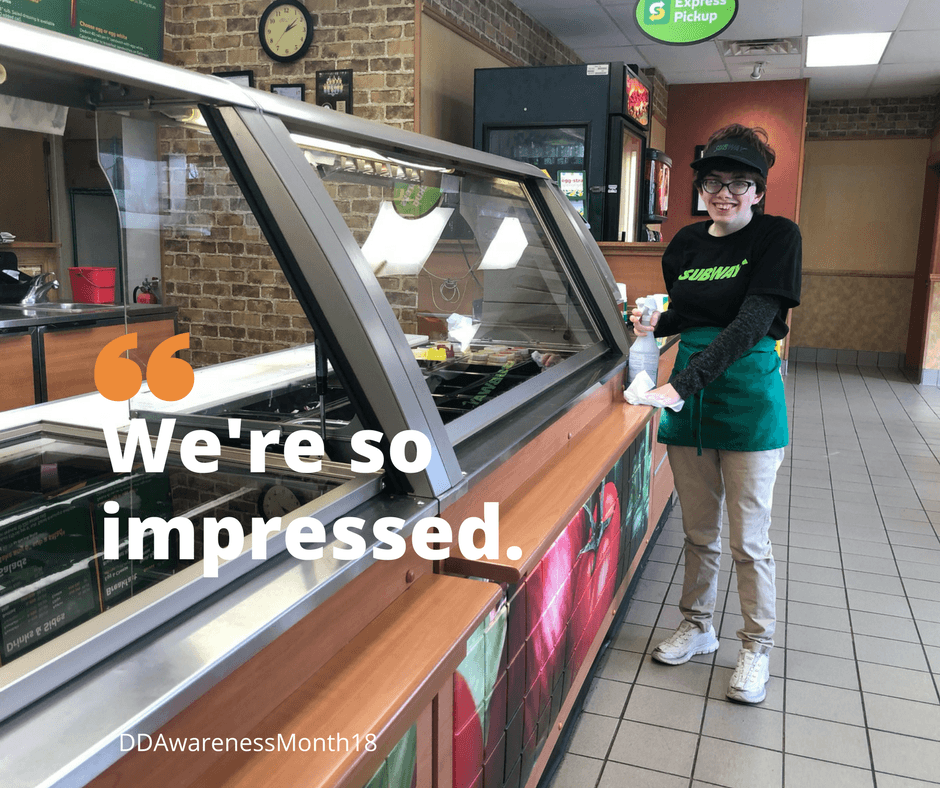 Caila didn't say a word, but started smiling ear to ear when we visited during her shift at Subway in Denton, Md. She went into the ladies room to fix herself up – she was clearly proud of her accomplishment. Through hospitality training classes she has learned valuable employment skills, and has recently earned a position at a nationally recognized sub shop!
Since beginning employment at Subway, Caila has already proven she can handle more than her original hours during the morning shift.
"Caila has done such a good job," said Sandi, store manager. "We are so impressed with her that we're slowly transitioning her to the busier lunch shift."
For Caila, this means increasing her responsibilities and interacting with customers. We know she can handle it, way to go Caila!
About Developmental Disabilities Awareness Month:
All month long we are celebrating Developmental Disabilities Awareness Month with the goal of creating awareness about developmental disabilities; teach the importance of inclusion within every aspect of life, and to share the stories of individuals with a disability to show that a successful life is possible!