Admissions
Thank you for your interest Benedictine's Adult Services. We will strive to assist you through the process and be available for questions along the way as needed.
A Few Notes
At Benedictine, we understand the importance of services that focus on individual interests, strengths, and support needs. Our person centered approach to finding the right fit means we take the time to get to know each applicant. The application process begins with a personal meeting. We encourage you to schedule a visit and spend as much time as needed to best determine if Benedictine is the right provider for you and your family member.
Goals and outcomes for residential, employment and community services are directed by the individual as he or she is able, with thoughtful consideration and input from the person-centered planning team. Benedictine's program coordinators and case coordinators provide professional guidance and work with DDA Coordinators of Community Support to facilitate admission and person centered planning.
Download Application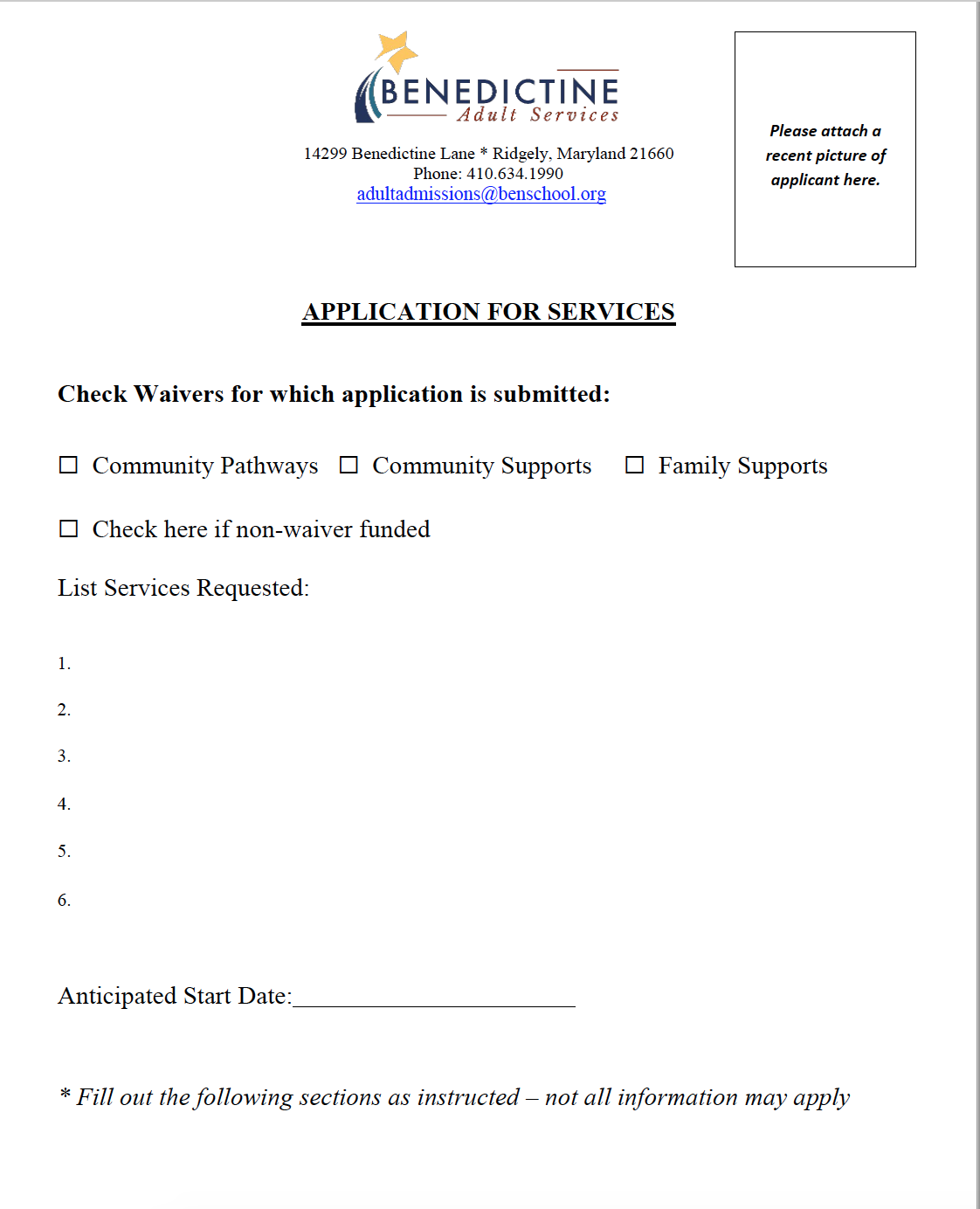 Adult Services Program Application