When customers enter Katie Mae's restaurant in Preston, Md., they are greeted with a warm smile.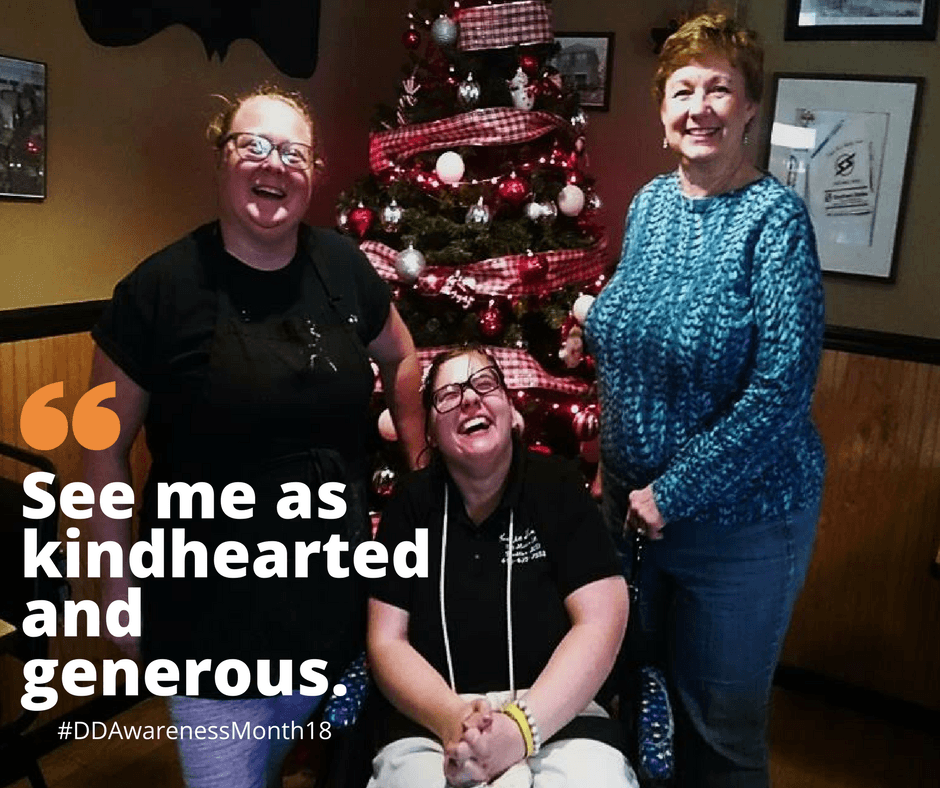 "I like to meet new people, and I like the opportunity to be in the community," said Marissa.
For over two years, Marisa has been employed at the family-operated restaurant with a growing list of responsibilities from preparing place settings, restocking items, rolling silverware and more. All skills of the hospitality industry gained through vocational training and job coaching. However, the positive attitude and enthusiasm she brings to her position is something that can't be taught – that's just who Marisa is.
When asked to describe herself, she will tell you she is humorous, kindhearted, generous and determined to be successful in this position. With some support from employment specialists and encouragement from her family, Marisa began her journey but it's been her drive that makes her a success.
About Developmental Disabilities Awareness Month:
All month long we are celebrating Developmental Disabilities Awareness Month with the goal of creating awareness about developmental disabilities; teach the importance of inclusion within every aspect of life, and to share the stories of individuals with a disability to show that a successful life is possible!