Since 1887, the tree-lined drive leading to Benedictine's campus has welcomed students and guests.
The diverse foliage along the school's mile lane and throughout the surrounding campus represents more than a pathway to learning – Benedictine's slice of Maryland is rooted in history.
The grounds here feature some of the biggest trees in the county, as well as several memorial trees that honor dedicated donors.
Today, spruce trees cared for by Sister Baptista Stehle, the first to profess vows at St. Gertrude's Academy, still stand along the drive.
In the late 1920's, it was Sister Evangelista Ritzel who adorned the grounds with a variety of ornamental trees, shrubs, and maple and holly trees.*
However, it is Sister Marcella Marioneck whose love for trees is most remembered today. Sr. Marcella left her native Germany after years of mission work and arrived here in 1970. She planted more than 200 maple, oak, spruce, linden, and cedar trees over the years and today some of those trees may be award-winning giants.
Since 1925, the Maryland Forest Service has been collecting data on the largest trees of each species growing in the state. The Maryland Big Tree Program registers trees from nearly every county and awards "Champion Trees", with Benedictine home to eight.
Champion trees from each species are based on a point system that grants one point for each inch in circumference, plus one point for each foot in height, and one quarter point for each foot of average crown spread.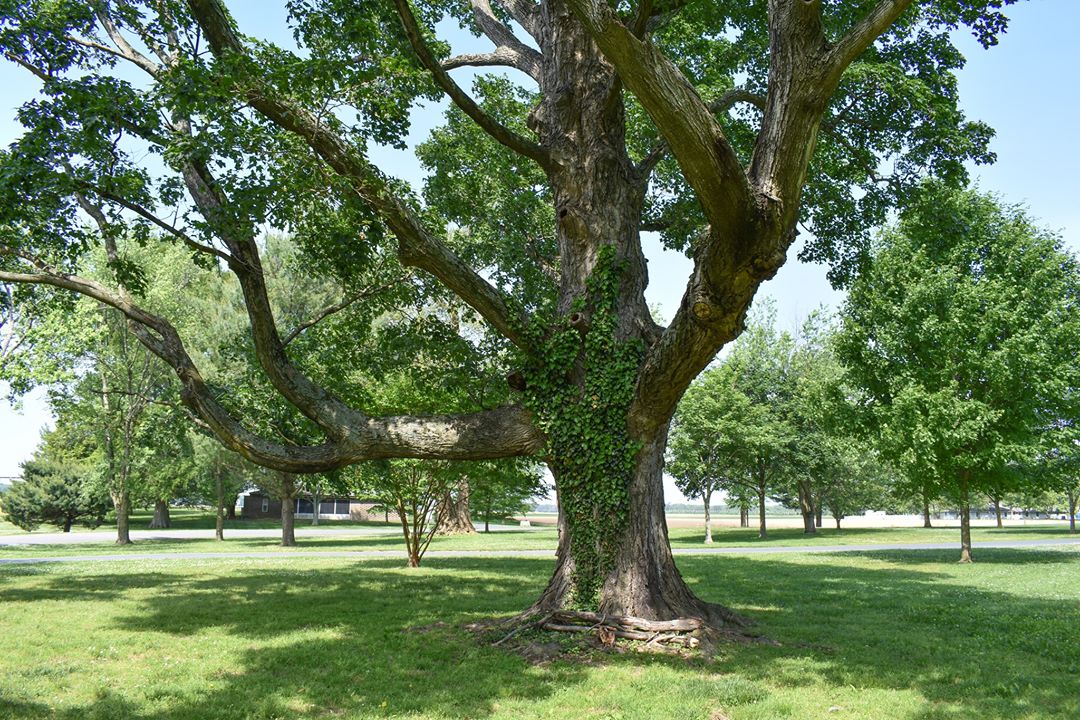 Of the eight champion trees on the Benedictine campus, the highest scoring tree is a Common Bald Cypress measuring 95 feet tall. Located in a grassy oval between the entry and exit roads near the school, the tree scored a total of 295 points.
Benedictine Teacher, Debbi Williamson, who has been with the school for 34 years, was first introduced to the Big Tree program in 2009. She continues to organize the school's participation in the program in an effort to remember the work the Sisters started here.
"I watched Sister Marcella go out every morning in her golf cart with a 50 gallon barrel to water the young trees," said Williamson. "I am just trying to keep that tradition going."
Every 5-10 years the state's forestry council measures and nominates trees and documents their location, appearance, and health. The goal of the program is to recognize tree owners as good stewards of trees and educate citizens about the importance of trees in the state. For Benedictine, the program helps to recognize the long history of the organization.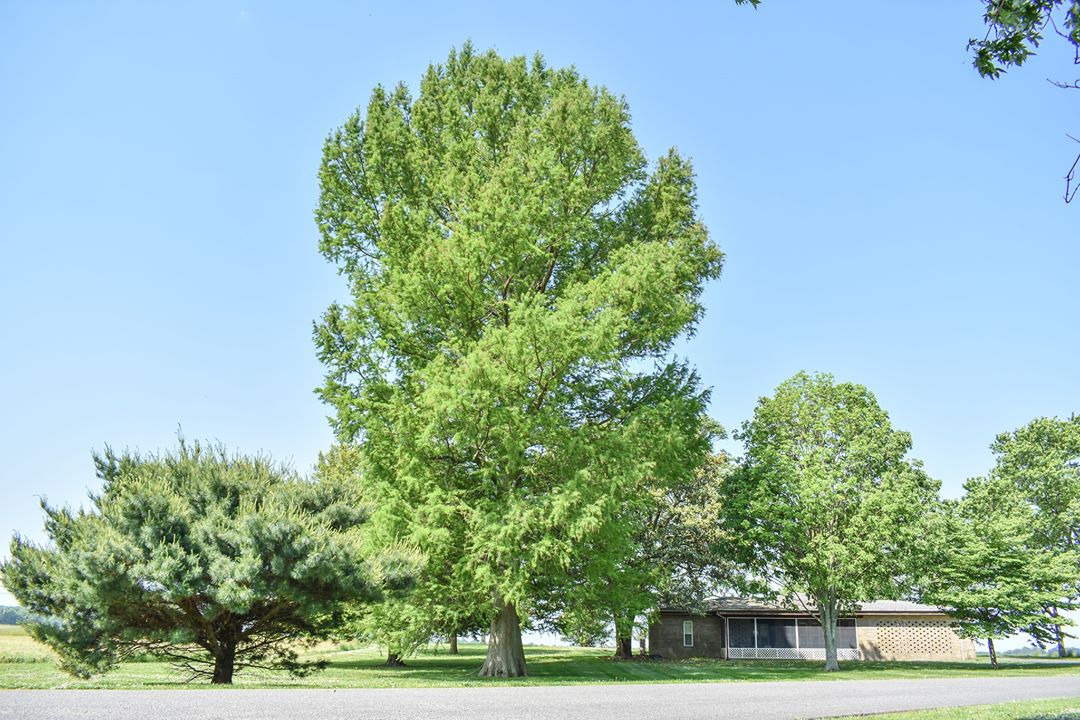 Benedictine's trees were measured by program coordinators in May and awarded their champion status in April. Champion Trees are automatically considered for nomination into the National Register of Big Trees, a program of the conservation organization, American Forests.
"The trees on campus are visible signs of our beginnings," said Williamson.
In addition to award-winning trees, Benedictine's campus is home to several memorial trees.
"We are proud of the budding trees dedicated to longtime donors and friends of Benedictine," said Benedictine Foundation Director, Barry Smale. "As they grow, so does the history of this campus and the legacy of their generous support."
Most recently, the Foundation dedicated trees in memory of Jim and Joey Colburn, and Joe and Kitty Holecheck.
Other champion trees on campus include: Osage Orange, European Larch, Southern Magnolia, American Holly, Sugar Maple, Japanese False Cypress, and an American Hornbeam.
*Source: A Love that Impels by Stephanie Campbell, O. S. B., pg. 196.