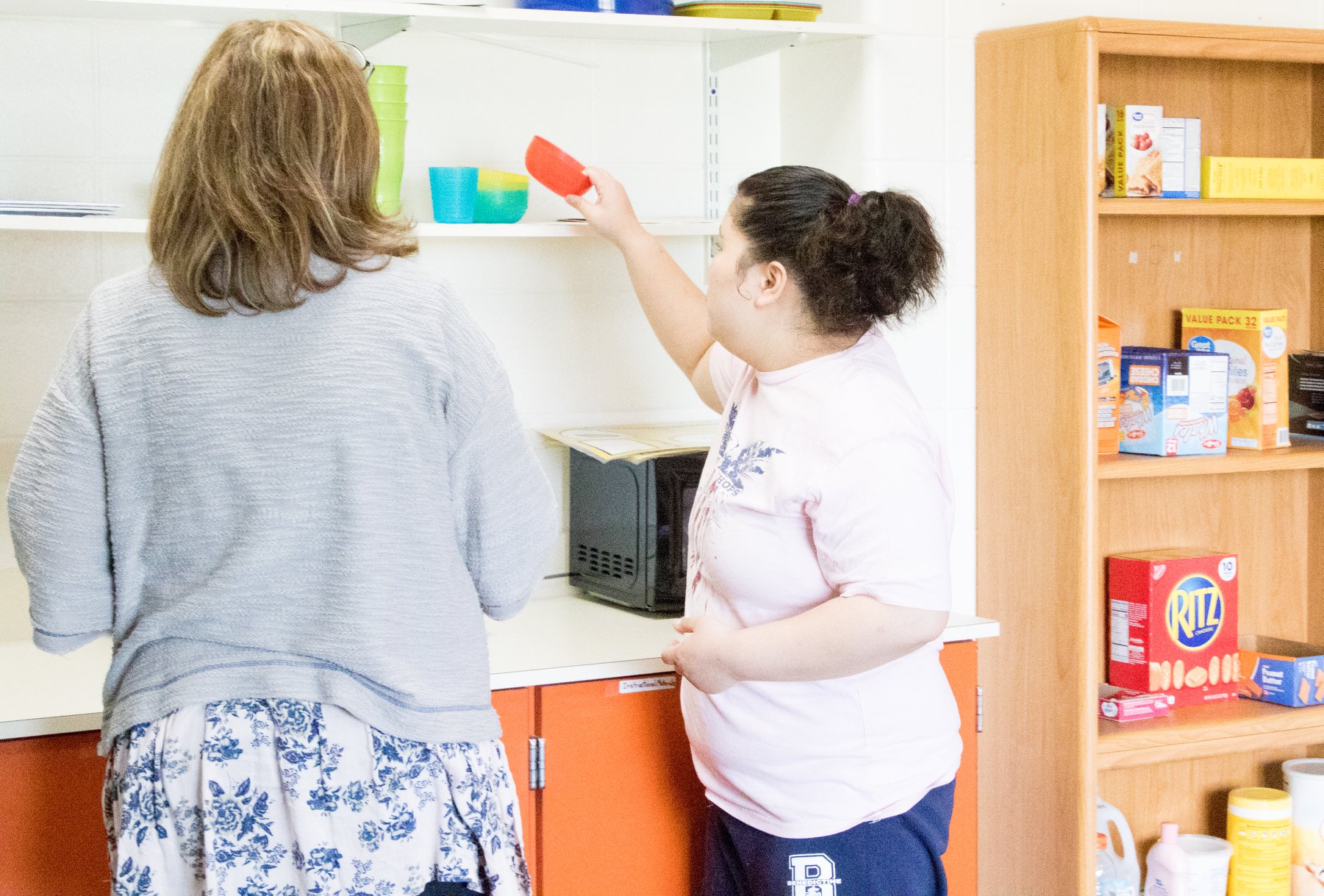 As part of Occupational Therapy Month, we are featuring a member of our therapy team each week! Meet Susan, a Certified Occupational Therapy Assistant who has been at Benedictine fo
r seven years. Working in a variety of settings including public schools, group homes, adult day care, and nursing homes, Susan has more than 35 years of experience in OT.
Susan started her educational path in special education and then made the decision to enter the therapy field when a friend recommended a position at an adult day care facility she worked at. Susan found the work interesting and landed the job. It was then she knew she would make it her career. A year later she was in occupational therapy school in Duluth, Minnesota.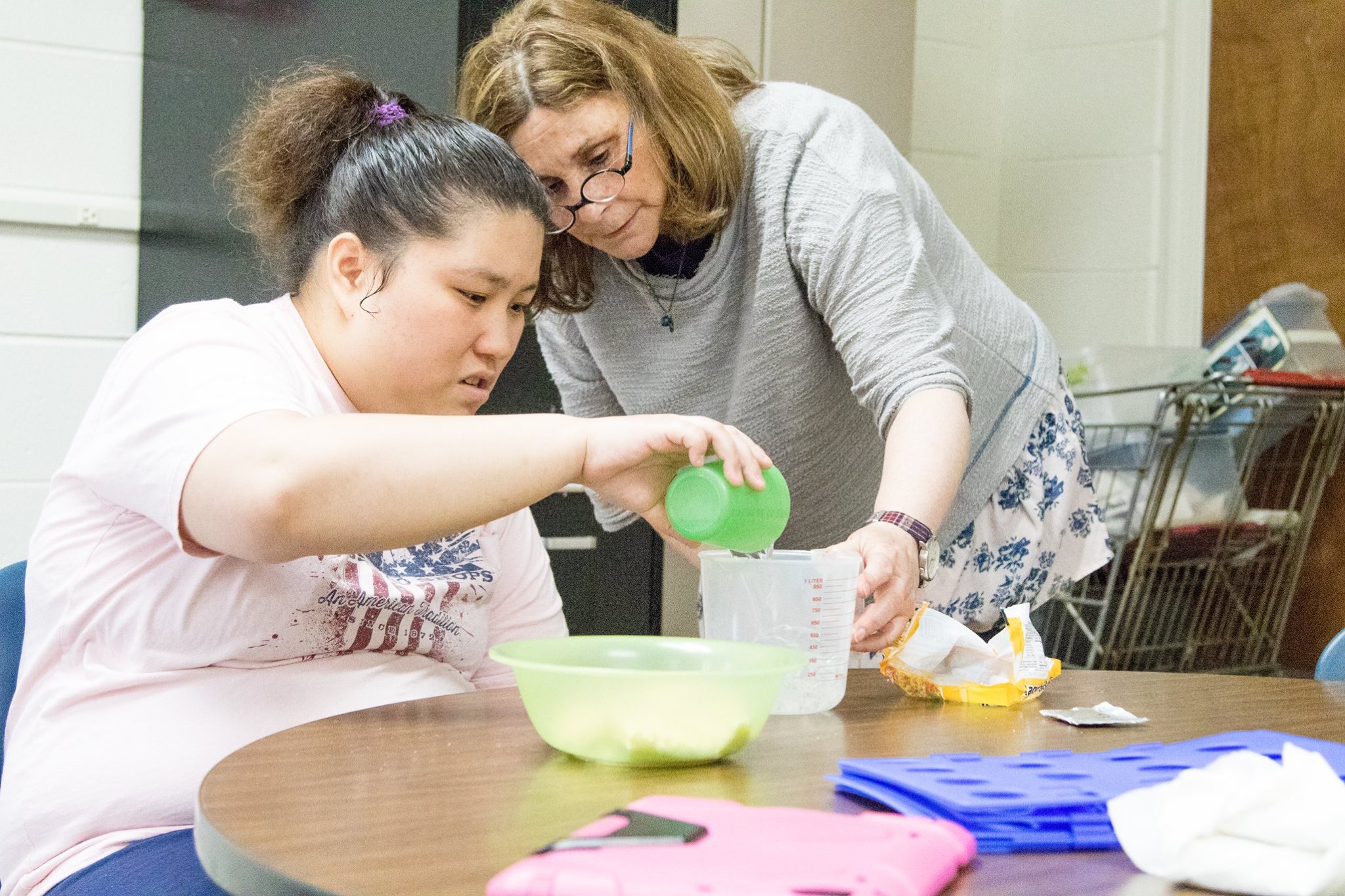 Today, the best part of her job is seeing her students make progress with everyday activities so that they can assimilate out into the community. She loves helping students feel good about themselves if they are having a difficult day and helps them to celebrate small victories. Each year she looks
forward to watching her students cross the stage at graduation.
About the pictures: Susan works with Maddie on Activities of Daily Living, or ADLs, with the goal of independence. The two work on home life skills such as vacuuming, bed making, preparing snacks, dish washing, and folding clothes. Maddie is set to graduate this year, making these skills important for transitioning to a more independent household.