David Plapinger was almost 17 years old when he enrolled as a residential student at the Benedictine School in February of 2019.
Before coming to Benedictine, David lived at home with his parents, Jane Plapinger and Naif Ahmed, and attended a nonpublic school in Baltimore. As David approached his mid teens, he began to experience more difficulty regulating his behavior at home. David has autism, and he and his family were able to take advantage of the Maryland Autism Waiver Program, which provided at-home support, both during the week and on weekends. But David continued to exhibit more and more frequent disruptive behaviors, and those behaviors had started to take a toll on the entire family. Even with extra supports, David's parents knew that remaining in the home environment was no longer in David's best interest. Jane remarked about this difficult time, "We just weren't functioning as a family."
Enrolling in Benedictine's Residential School Program
David's parents had been initially hesitant to place him in a residential school setting. Because David is adopted and spent the first year of his life in an orphanage, the last thing Jane and Naif wanted to do was separate David from his family and home life. But as David's behavior escalated at home, his parents knew David needed a change. For the previous six years, David had attended a seven-week summer camp in the Poconos, and he had thrived amongst his peers in that residential setting. This gave Jane and Naif hope that a residential school setting might be just what David needed.
David's parents visited the residential schools that participated with the Maryland Autism Waiver Program. The farthest of the three schools was Benedictine. Jane and Naif didn't know what to expect as they drove down the tree-lined lane amongst cornfields that very first visit, but it didn't take long for them to decide that Benedictine was the best option for their son. They were immediately comforted by Benedictine's long history, its strongly rooted value system, and its motto "learning for living." David's parents also found the staff to be incredibly dedicated and positive, and they were impressed by the level of individualized attention and support received by each student. David clearly belonged at Benedictine.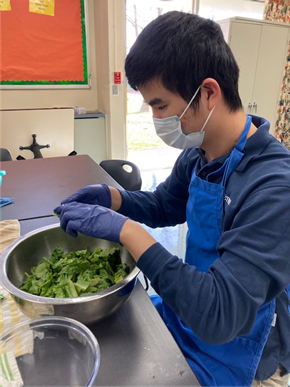 Thriving at Benedictine
David quickly began to flourish in Benedictine's residential school setting. His ability to regulate his behavior has improved to the point that he no longer requires the level of support he did when he first came to Benedictine. He no longer needs a behavior plan, nor does he require one-on-one support at school. His self-esteem has improved significantly.
David has also been offered several vocational placements, both on and off campus. He has worked at the Garden Center and in Mrs. Slama's "Healthy Way Café" (the latter job earned him the title of "Salad Master"!). David currently has a paid position working four and a half hours per week at Dixon Valve and Coupling, where he counts and bags manufactured pieces. He enjoys the feeling of accomplishment that comes with managing a time card, receiving a paycheck, and performing a job well done.
Bringing the Family Closer Together
David's family life has also improved. David's teacher communicates with his parents every Friday through email to keep them informed about David's progress, and David looks forward to his parents' weekly visitations and Skype sessions. David's instructors and support professionals implement a point-based system by which students may earn the proud honor of "Student of the Week." David has found this to be highly motivating, and he is thrilled to be able to report to his parents most weeks that he has earned this accolade. The weeks when David hasn't received this honor afford him and his parents a fantastic opportunity for meaningful discussion about how David may work hard to improve his behaviors and choices the following week.
David's experience at Benedictine has been life-changing, not only for David, but for the entire family. Now 19 and a half, David is looking forward to a successful graduation in a couple years, followed by other opportunities for employment in an adult program. David thrives in social environments and enjoys being around people, so Jane and Naif are thrilled that David enjoys doing various jobs where he has an opportunity to experience being a valued member of the community. They also love feeling that, after years of struggle and frustration, they finally have their family back. They feel better connected now than in those last couple of years when David was still living at home.
Jane and Naif credit Benedictine leadership and staff for David's tremendous growth. Even during the worst of the Covid-19 crisis, Benedictine and its staff remained dedicated to providing service to its students and adult residents. David's parents were pleased to report that the school did everything it could to limit the impact on David and other students during the months when residents of Benedictine's group homes had to remain isolated from the community and were unable to have any visitors. Staff continued to offer support and care, and the School sent educational assistants and used its virtual Fusion program to continue a learning program.
Jane and Naif believe that what sets Benedictine apart is its commitment to recruiting, training, and retaining committed, caring, and high-quality staff.
"We are grateful for the school's leadership," explained Jane. "While operating a school like Benedictine is a challenging business, as parents we see the emphasis on service to our children."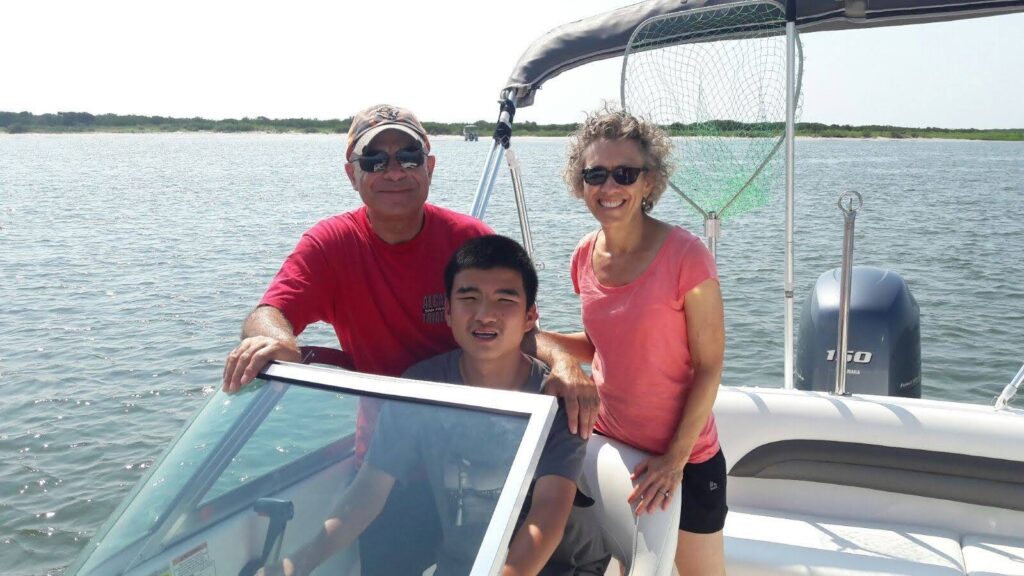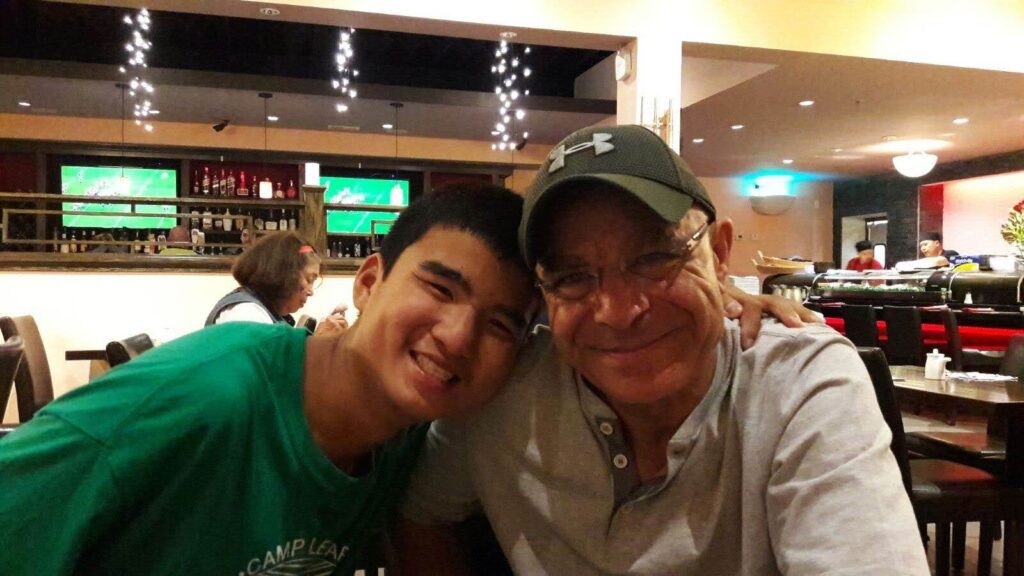 The staff and community members of Benedictine have created a culture of hospitality, kindness and care. Every staff member truly lives out the Benedictine Mission, demonstrating a sincere commitment to helping the individuals they support reach their fullest potential. For David and his family, this has made a world of difference.