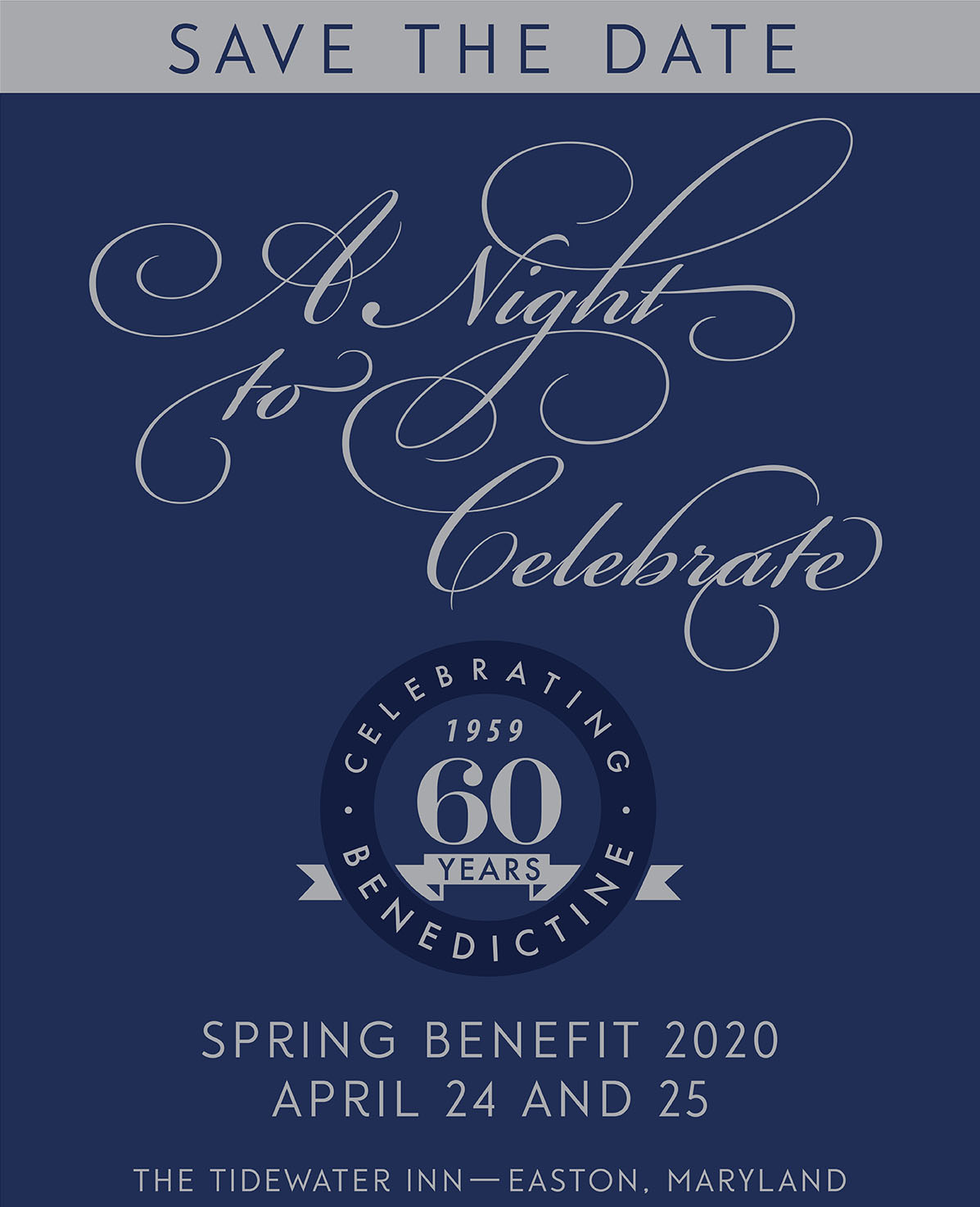 Benedictine's annual Spring Benefit fundraising event is set for Saturday, April 25th at the Tidewater Inn in Easton, Md. Guests are invited join the organization for a dazzling evening of gourmet cuisine and cocktails to raise funds in support of the kids and adults at Benedictine. Spring Benefit 2020: A Night to Celebrate is a special 60th anniversary gala co-chaired by Thomas & Jacqueline Collamore and Charles & Syd Mills. Sponsorship opportunities are available, and individual tickets to Saturday night's event are $150.00. Registration is available at www.benschool.org, or by calling 410-634-2292.
The event kicks-off with a Friday Night Reception where Benedictine friends and staff are invited to enjoy heavy hors d'oeuvres and cocktail hour, tickets are $25 and also available for purchase online.
For nearly 50 years, Benedictine has hosted this annual night of hospitality and philanthropy to raise funds for children and adults with developmental disabilities and autism. In total, Spring Benefit has raised $10 million to support special education programs at Benedictine including the purchase of adaptive technology and classroom and campus improvements.