Wood you look at that!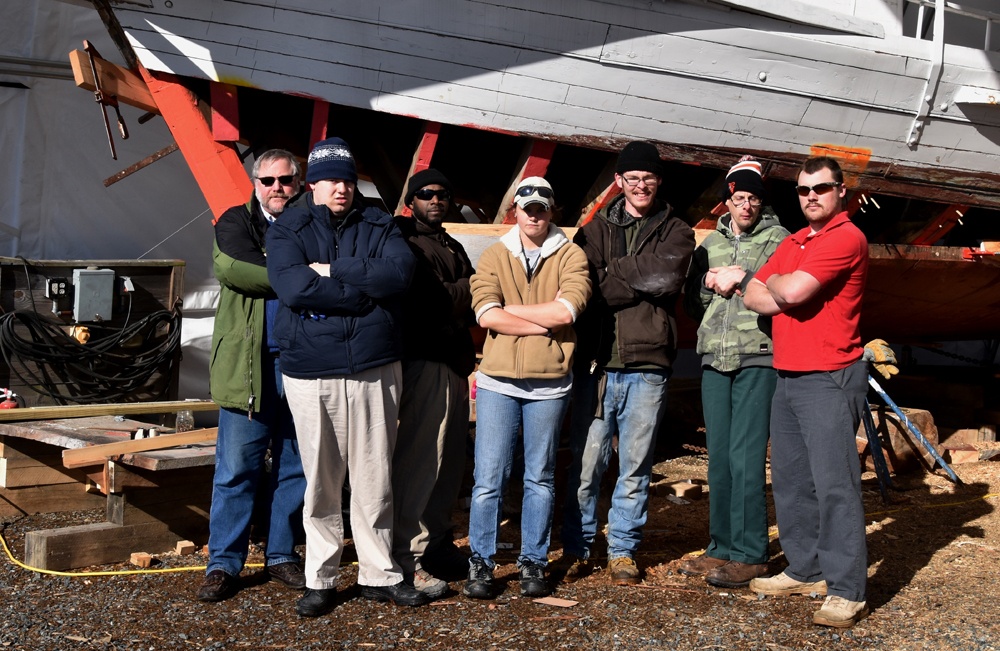 Our Yard Bees crew collected wood from the Chesapeake Bay Maritime Museum Edna E. Lockwood project to be crafted into new pieces by the Garden Center.
Using wood from the ships restoration project Benedictine clients are creating nautical themed items that will be available at the museums gift store and donor auction. Handcrafted items include wall hangings, some furnishings, stenciled cards and oyster shells capture the ships over 100-year history and oyster dredging origins.
To follow the restoration of the Edna E. Lockwood at the Chesapeake Bay Maritime Museum in St. Michaels, Maryland visit http://www.ednalockwood.org/