School Admissions
Admissions
Thank you for your interest in The Benedictine School. We understand that considering a residential school placement for your child is a difficult decision. We will strive to assist you through the process and to be available for questions along the way as needed.
Get Started
Referrals may be made by Boards of Education, human services agencies, private professionals, or parents, and a complete referral packet must be received for consideration. The packet includes:
Benedictine School Application
Current IEP (inclusive of progress reports if appropriate)
Current Functional Behavior Assessment, Behavior Intervention Plan, and Behavior Data
Recent Psychological Evaluation/Review (must be within 1 year)
Recent Psychiatric Evaluation (if appropriate)
Medical Information (including medications, special medical needs, etc.)
Current Clinical Therapy Evaluations (OT, PT, SL if appropriate)
Re-Evaluation/Eligibility Determination Report
Social History
Other Assessment Information as appropriate
We welcome inquiries and scheduled tours to help you learn more about our school. Please contact our Admissions & IEP Coordinator.
Download Application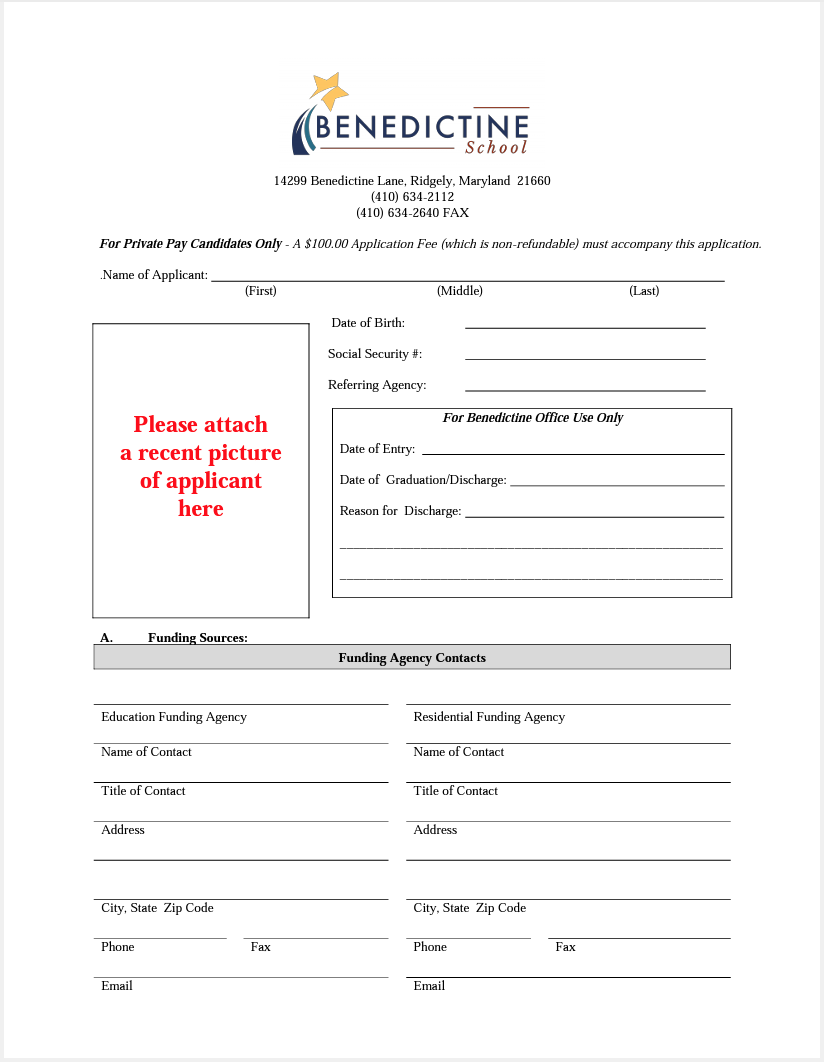 Benedictine School Application